A friend approaches you and starts sharing about their latest new business adventure. He tells you "it's one of those easy jobs that pays a lot of money". He says how he got started and invites you to learn more and perhaps consider giving it a try yourself. Given the scenario, your friend is probably a network marketer.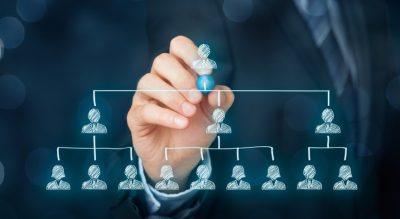 Most people aren't quite sure of the difference between "network marketing", sometimes also called "multi-level marketing" or "MLM" for short, and "affiliate marketing". Moreover, everyone asks, "I need money quick. Should I get involved in either, and which one will give me quick cash?" First of all , neither will give you "quick cash". Believe it or not, I have been involved in both, and have tried hundreds of programs over the years. There have been some successes, but lots of flops. I'll say it right up front, it's so very easy to spin your wheels and get no where trying hard to find easy jobs from home that pay well. Anything that sounds too good to be true probably, no, not probably, for sure is not true – just like your parents said.
My goal here is to help sort out some of the myths and misconceptions. Keep in mind, however, that people will, in all cases, have to develop a "know like and trust" relationship with you in order to do business with you.
The Draw
What is the draw for you? For many it is a false sense of that "Get Rich Die Tryin" mentality. Though it makes for good movie fodder (and I am a huge 50 Cent fan), you won't likely "Get Rich Or Die Tryin" with either network or affiliate marketing.
What I absolutely can promise right now: You can work from anywhere and anytime. As long as you have the resources you need for whichever thing you decide to do, you can work from anywhere at all. That's the freedom that many look for as a work anywhere job when they turn to affiliate marketing or network marketing.
So, before you get started, decide what is important to you, read through this article to gain a better understanding of your options, and consider whether you have the patience to be a marketer. If you do, it is worth it, for sure.
Network Marketing or MLM
MLM, multi-level marketing or network marketing – these three terms refer to the same thing. As any of these names implies, this type of marketing is all about networking with other people.
There are, in a sense, two types of multi-level marketing:
Option 1: In addition to the networking aspect, there is also a product or service being sold
Option 2: there is no real product or service – simply an opportunity to earn from networking with others interested in the same thing
Option 1: Networking with a Product or Service
Though some would like to call it a "pyramid scheme", there is really no scheming to it. It simply works like this:
A company creates, as an example, a product. Rather than hire sales people, they offer a commission – usually a percentage of the sale, to individuals interested in marketing the product. In addition, they offer an incentive to bring others on to sell the product (your "team"). Usually this incentive includes an up front bonus and a percentage of sales made by the new person under you.
This can go down a few levels and include lots of incentives, depending on the company.
The nitty gritty:
If there is a cost to be a part of the company, beware. You shouldn't have to pay to sell other people's stuff
You should earn a fair income from simply selling the product or service, even if you never build a team under you, because…
It's harder than you think to build a team of others under you, so if the bulk of your money is earned in building a team, beware.
You need to constantly be prospecting for clients (to purchase) and team members (to sell under you)
Team member attrition rate is high
Just because someone you know says they are having great success does not mean you will, even if they are a "guru"
As you speak to relatives and friends, they will likely be skeptical of you and the business you are representing, no matter how legit it may seem. Exclusions may be old long-standing networking businesses like Avon, Amway, or Arbonne, just to name a few.
Even with long-standing network marketing businesses like those named, you will have to constantly look for "new blood".
I've met network marketers who work with more than one company, but typically you represent just one company.
People within this category will likely try to say it's not multi-level marketing, but it is, just not purely MLM.
Option 2: Pure Multi-Level Marketing
Pure multi-level marketing (MLM) means there is no product or service rendered. It's simply an exchange of money between individuals. Programs are often done via mail (yes, the kind where you actually put a stamp on a letter or postcard), and sometimes via email.
As an example, you are invited to a "program". You pay $10 to the person inviting you and $10 to the person above them ( and possibly a third layer). Once you have paid the total of $20 – $30, you are in the program. Now you invite people to join the program and they pay you.
There's nothing wrong with this, as long as everyone involved understands how it works.
The nitty-gritty:
You will need to mail (or email) quite a few people before you get this to pay off.
Just like anything else, when you are new at it, veteran marketers won't know you yet. Eventually you will develop a following of individuals who know you better (and you'll know them).
This is a business, jut like any other. If you are looking for success, you have to put some effort into it (and at least some money).
You can work with several programs, and most do, but sticking to one or two, rather than jumping around, will reap more benefits long term.
If you opt to use email, be aware of CAN-SPAM laws. You can not bulk mail to individuals who have not opted in to receive marketing emails from you.
Like Option 1, you must constantly be reaching out to people in order to grow. The more people you can reach out to, the greater your chance of success.
PS I dabble in these types of MLM and have had success, so it's not all bad.
Affiliate Marketing
When it comes to affiliate marketing, one can work entirely alone. There are no "levels" or networking. Simply put, someone has a product – it can be an actual product that is shipped or a digitally produced product like an e-course or e-book – and you promote it. In exchange you are paid a commission.
As the affiliate marketer, you are the marketing arm of the product. Personally, I like to market things that I have tried and believe in. As a follower of my blog and emails, I think you deserve to know the truth about things. But that may not always be true will all affiliate marketers.
As an affiliate marketer, you are paid a percentage of the sale as a commission. The percentage runs from as little as 6% up to 75%. Sometimes you can find a membership plan to sell which will pay you a percentage of payments as long as the buyer remains in the plan, giving you ongoing recurring income.
The nitty-gritty:
With affiliate marketing, you can work alone. You don't have to recruit anyone else in order to make additional money.
You can find and promote infinite products – the sky's the limit.
You still need to stick to it and stick with anything long enough for a pay off
It helps to learn from others. There's some good reading out there – I'll get a list of books together for you shortly.
You will really need a computer – not just a tablet, and the ability to learn how the online world works – even if your learning is at a slow pace.
PS I found the most supportive affiliate marketing community ever called Wealthy Affiliate. Don't let the hokey name fool you. The other members are a great source of support, inspiration and assistance – especially if you are a newbie in need of lots of website and computer related help. What's more, you can join for free – and stay free forever if you want – it's your choice. But the premium at a mere $49/month will be the best money you ever invest in yourself and your new endeavor.
There's No Free Lunch
It's easy to simply say you want to try either affiliate marketing or network marketing. But you will still have to put in the energy to make it work for you. The beauty of it, though, is that it will pay off once you get going. You will begin to learn what works and what doesn't.
There are also marketing psychologies at play that, when understood, will increase your success. One of my coaches taught me, "emulate don't innovate". That is, watch what others do and, simply put, copy the process with your own spin.
If you want to find easy jobs, you've come to the right place. Affiliate marketing is especially lucrative and enjoyable. If you want quick cash, neither plan will likely work for you.