Updated January 18, 2022
There are hundreds of Honeygain reviews out there that really don't tell you if the reviewer actually used it or not. They just repeat what's on the Honeygain website, for the most part, and don't give any idea as to whether it's worth it to try Honeygain or not.
You deserve to actually know. So I gave it a try. Here's what happened.
I installed Honeygain on December 10, 2020. It took me a while to write this post because it seemed too good to be true. Oh, and by the way, I knew about Honeygain for about a year or so before giving it a serious look.
Where can you simply install an app on your computer or phone and begin making money, without lifting one finger? Well, I have good news: Honeygain actually works that way.
So the answer to your burning question: Does it work and do I get paid? The answer is yes and yes.
How Honeygain Works: The Slightly Un-Techie View
I'd like to explain how it works by comparing the process to something you can relate to.
Let's say you are eating a piece of cake. A few crumbs are left on the plate when you are finished.
Now imagine that those crumbs are worth money and could be captured and sold to others.
Honeygain takes the little crumbs of leftover fractions of data bytes that you don't use as you work or play on your computer or smartphone and cycles them into use for other larger businesses. Essentially, like gathering the crumbs up and putting them to use.
If that doesn't help you, just know that everyday, as you use your devices, you are not using every single bit of data. Small bytes that are not used can be gathered by Honeygain. They pay you a small amount and then sell the aggregated bytes to larger companies.
My Honeygain experience
As I mentioned, I first installed Honeygain on my computer and phone using a single account on December 10, 2020. Having them on the account together means that the credits from both devices are compiled together. You get a credit of $5 just to get you started, but you can only withdraw funds when your balance reaches $20.
Payout #1
I made my first withdrawal on April 28, 2021 of $20.23 via PayPal. So it took a bit less than 5 months to get my first payout. I used my laptop to request the withdrawal. It could not have been easier.
Payout #2
My second payout was on September 15, 2021 for $20.03. A bit more than 4 months later this time. I used my smartphone to make the second request and it was a bit trickier. They sent me a code that I was supposed to enter and it did not seem to work. Yikes! I was concerned.
The good news: I sent them a support request and they were able to remit the payment without any problem within a couple of days. Yea!!!
So my main pre-conceived concern was not a problem. I got paid for doing nothing at all!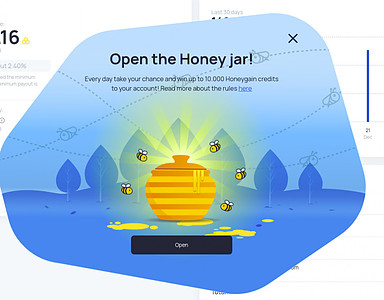 Earn A Little Extra From Honeygain
If you look in on your Honeygain app everyday, they give you a chance to "try your luck" by opening the Honey Jar. This adds a few cents to your account. I've found it can be anywhere from one to ten cents added.
It all adds up.
Honeygain Drawbacks
Income
There's nothing wrong with the income however this can not be your main source of income unless you are living extremely poorly. This does make an outstanding way to add $40-$60 of additional monies to your pocket annually.
Referrals
You will have to consider for yourself whether it is worthy of promotion to others. The amount of payback from a single referral is pennies per month.
Therefore you will need tons of referrals to make them payoff. It was not worth it for me to spend too much effort on promotion. I do have a few referrals but it is not a focus for me.
The nice thing about referrals is that it does not subtract anything from your current earnings – it only adds.
Equipment
If you or your friends have older computers or smartphones, I'm not sure if it will work. Also, it is not designed to work on tablets at this time, as far as I know.
Update: JumpTask Option Added to Honeygain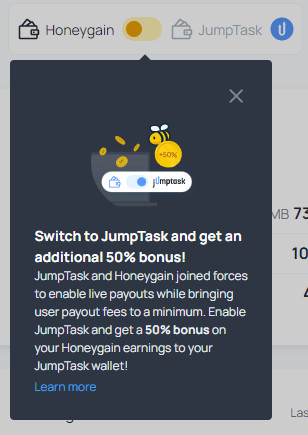 As of January 15, 2022, JumpTask was added as a payout option for Honeygain. JumpTask is a decentralized cryptocurrency (JMPT). You will see a small toggle switch in the upper right corner, if you are on your laptop. You also might see a grey box offering you to "Switch to JumpTask and get an additional 50% bonus".
Here are the questions to ask yourself:
Are you very familiar with cryptocurrencies?
Are you comfortable with setting up your Honeygain to obtain the JumpTask currency?
Once you have JumpTask currency (JMPT) are you able to convert it to spendable dollars?
Am I speaking gibberish to you?
If you have three "no" answers and one "yes", just trade your Honeygain activity for dollars and forget about the JumpTask option.
I understand cryptocurrency pretty well. I stay away from new and decentralized currencies. Sometimes they come and go. Another issue is converting the JMPT you earn to dollars. The amounts will be so small that it will not be worth it. That 50% bonus may get eaten up in fees if you are not familiar with "gas fees" associated with cryptocurrency transactions.
This seems more to be a way to get the uninitiated to not gain from Honeygain. See what I did there?  😉
If you do opt to use the JumpTask wallet, once installed, you will have both the Honeygain and JumpTask wallet as in the image below.
IMPORTANT NOTE: If you switch to using JumpTask and you are not yet to your $20 threshold in the Honeygain wallet, the dollars earned will remain in limbo. Meaning, the Honeygain wallet balance will not disappear, however it also will not grow unless you toggle back to Honeygain. Therefore, you will not be able to "cash out" until the dollar amount is $20.  Note that you can toggle back and forth, if you want to do so, using the toggle in the upper right corner.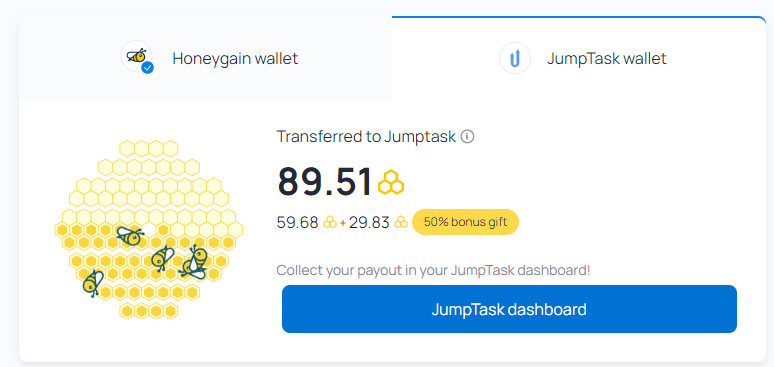 The Bottom Line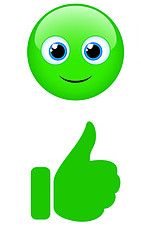 1. You could always use a bit more money. Who couldn't?
2. You want passive income.
Honeygain gives you both. Even the most wealthy people look for ways to earn extra income – especially if no effort is involved.
PS My recommendation is to ignore the JumpTask option unless you are extremely familiar with unusual cryptocurrencies.
Mentioned in this article: Honeygain