Cash Juice is an online social sharing community. What sets it apart from Facebook and other mainstream social media sites, is that this is meant for sharing by business opportunity seekers. But it has other "goodies" that make it unique.
In this article, I want to take you through the steps needed to get started with Cash Juice and begin to understand some of its underlying features.
If you don't have an account, GO HERE to start setting up your Cash Juice account (the link opens in a new tab, so you can come right back).
Disclaimers:
I am an affiliate with Cash Juice and the link above is my affiliate link. If you become a paid member, I earn a small commission.
I have a reputation to uphold, so I will not recommend anything that I would not use myself. I post to Cash Juice often, and login everyday.
Your First Post
Once you have completed the initial account set-up, the system automatically takes you to a page to make your first post.
Posting is the same as on Facebook. Every post should have a good picture, if possible. It helps make your post stand out. However, your first post should be a quick "hello", introducing yourself and does not need an image if you don't have one.
"The Plan"
The Plan is the best way to earn money using Cash Juice. I recommend watching the videos to gain a greater understanding of how it works. In essence, you are setting up a single advertising stream that funnels several of your referral links into one channel.
First, you will connect Cash Juice to Traffic Ad Bar. If you don't have an account, just click on the appropriate link and set it up. Since the same person, Darren Merrett, started both, they will link seamlessly.
Once you are into Traffic Ad Bar, you will set up an ad with your Cash Juice referral link. Then you will come back to Cash Juice to join them together.
Once completed, Your Funnel URL will appear at the top. Picture below is my funnel URL, and if you CLICK HERE, you can see what that looks like:
Your next step, on the same page, is to set up the three recommended traffic exchange sites. You will put your ID number from each site in the appropriate spot. Why?
When your referral sets up their account, and if they are not yet registered at these traffic exchange sites, they will be clicking on YOUR referral link!
What does this mean?
Within Cash Juice, your referred person will have access to YOUR referral links for:
Traffic Ad Bar
Traffic Swarm
EasyHits4U
Traffic Splash
What could be a simpler way to get referrals into four other programs?
Your Profile
Whew!
Once all those tasks are completed, it's time to complete your profile. In the upper right corner, click on the three horizontal lines, and select "Your Settings".
On the resulting page, select "Profile picture" and upload your image.
You can look at "Notifications", in case you want to make changes.
Click on "Edit Profile" and complete the "About you" section. This is not set in stone. You might want to make changes, so you can always come back.
Check the box "Promote your profile as a referral link".
Check the box "Allow all users to message you" (unless you don't want to, but I'd say start this way)
IMPORTANT: CLICK THE FIRST "SAVE" BUTTON (I think the bottom "Save" only saves the nationality)
Posts
On the left, click on "Dashboard". I'll let you get familiar with the stats there, and will have a post that deals with them later.
For now, click on "Posts" at the top.
From here, you can post to your feed (like on other social media sites).
You can also select "Groups". When you do, you'll see the 34 groups (as of this writing). If you see one you like, join in!
A 14-minute getting started overview from my good friend, Bo Tipton:
The Bottom Line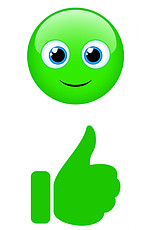 Cash Juice is not only a great community of like-minded individuals, but also serves to tie four other referral sites together for you – all in one place!
It can't get any better!
PS Yes, it can get better! They have a phone app that I have found to be very handy. Look for it in whichever store you use.
Mentioned In this article:
Related Reading: