What is the 12 Minute Affiliate? This is a program that was started by Devon Brown, a seasoned marketer who discovered the pain points that most affiliate marketers have:
They don't know how to build a "splash" page (an online sales page aka lead page)
They don't know how to connect the lead page to email marketing
They don't know how to write a comprehensive automated email marketing campaign
12 Minute Affiliate is an online program designed to do all of that for you. And, yes, you can do it in no time flat (perhaps a half hour for the uninitiated).
I actually used 12 Minute Affiliate, and here are some of the details.
Getting Started
When you sign up, you have an option to select from one of three primary online niches:
Home Business/ Make Money Online
Fitness/Weight Loss
Personal Development
You can select whichever is your favorite, depending on what other things you will be focusing on as you go forward in your affiliate marketing business. The cost is $9.95 for the first month, and $49 per month thereafter.
NOTE: If you decide ti's not for you, just email their support to cancel before your 30 days is up. But don't prejudge – this might be just what you're looking for.

The Step-By-Step Process
Next you'll go through the step-by-step process. To be honest, it couldn't be easier. I know they have "2 minutes" next to each step. It could take you slightly longer, but not too long. If you are nervous and set aside an hour, you should have plenty of time.
You will need a Clickbank account and a paid AWeber account.
Done-For-You Traffic
Once you are all set up, you will need to get traffic to the site. There is an option to purchase traffic directly through the site. However, they make it clear that you are purchasing "clicks", not opt-ins.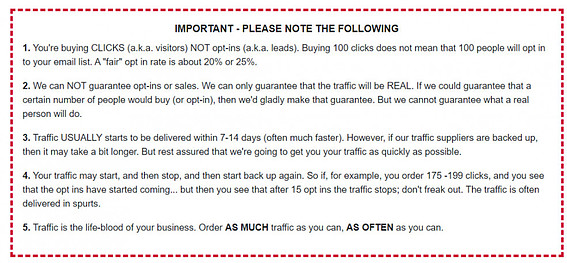 I purchased "90-100 visitors" for $99 and got 16 opt-ins. The industry average would be 5-15%, so that isn't too bad. The pages do convert to opt-ins. I'm still working on the email series to see if they convert to sales, but this is a very small sampling.
The Good and The Bad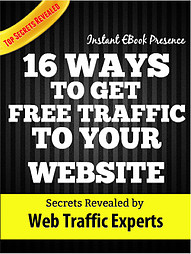 The Pros:
All you have to do is go through the checklist and connect your Clickbank account and AWeber account.
You get ten well-designed splash pages, including an opt-in page and a bridge page for each, all automatically linked to your Clickbank account
There are 80 emails in the autoresponder series, already written for you
You get Facebook ad swipe copy, ready to go
When you do the setup, the emails will go into your AWeber account easily with your Clickbank account info already in the links.
You get 20 downloadable resources in the Personal Development Library
You get a great resource: 16 Ways to Get Free Traffic to Your Website
They have an option to do the setup for you for a fee, if you still feel challenged
There is a HUGE video training area where you have full access to "Team Training Videos". These are current videos and they continue to add to them.
If you are traffic-challenged, you can purchase traffic through them at what seems to be the going rate when I checked around.
When you have signups, you will have recurring income – always a big plus
The Cons:
You don't have any statistics with regard to page visits, etc. The only thing you have is email sign-ups NOTE: I tried connecting a domain name, as they suggested, to fix it, but it did not work and was a waste of time.
You still have to get your own traffic to whichever splash page you will be using (or purchase it – see above)
Regarding A Weber: Not necessarily a con, just a head's up – you need a paid account, not the free one
When someone signs up via your splash page, they get your email campaign, and also get emails from Devon Brown in addition to your emails.
The Bottom Line
If you struggle with creating a good, well-converting campaign of your own, including an opt-in page and an automated email marketing campaign, give 12 Minute Affiliate a try. The initial cost for the first 30 days is only $9.95, so you won't be out a ton of money, and it absolutely should work if you get enough eyes on your pages (aka traffic).
If you want to "come out of the gate" fast, use this system. Once it's set up, you just have to drive traffic to your selected lead page.
For me, this program gets a thumbs up. It's legit and will give you a program with plenty of meat on it for learning, growing, and selling.
Why don't I use it now? I have a preference for Wealthy Affiliate for the time being, and that's my current focus. But that doesn't mean there is anything wrong with 12 Minute Affiliate.
In This Article: 12-Minute Affiliate – Try It Now